PS-300 Handheld Horizontal Plastic Film Sealing Machine
08/23/2022

OP-B Pedal Impulse Horizontal Plastic Bag Sealing Machine
08/23/2022
PS-600:PS-600 Tabletop Automatic Plastic Bag Sealing Machine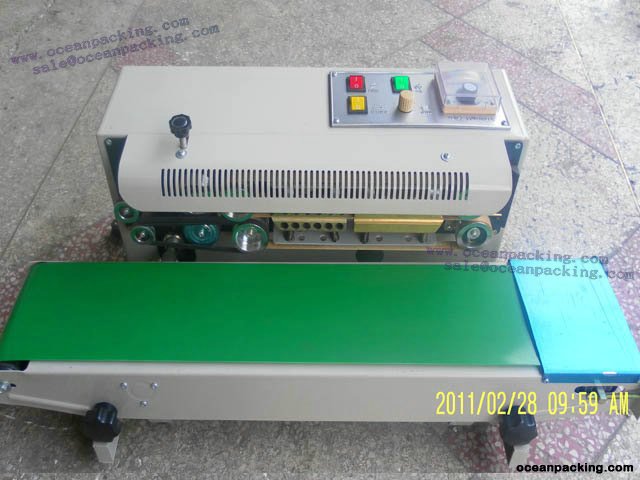 PS-600 Tabletop Automatic Plastic Bag Sealing Machine
Technical Data:
| | |
| --- | --- |
| Sealing Width | Max. 14 MM |
| Film Thickness | 0.03-0.80 MM |
| Sealing Speed | Max. 13 Meters Per Minute     |
| TemperatureRange       | Max. 300 Degrees C     |
| Conveyor Size | L 775 x W 140 MM |
| Conveyor Load | Max. 3.0 KGS |
| Power Supply | 220 V, 50 HZ |
| Power Consumption | 600 W |
| Overall Size | L950 x W420 x H320 MM |
| Net Weight | 25 KGS |
 Feature:
1. Work on plastic bag of Polyethylene, Polypropylene & Polyolefin
Compounds in all sizes
2. Strong sealing seam & unlimited sealing length;
3. Rugged Powder Coated All-Metal Construction;
4. Create sealing width Max. 14 MM;
5. Sealing belts are oriented horizontally to allow for easy access and high
  capacity;
6. Max loading weight of 3 KGS is ideal for most consumers' good packaging
applications;
7. Sealing speed and temperature adjustable with film thickness to ensure
good sealing quality;
8. Electronic constant temperature mechanism;
9. Stepless speed regulating transmission motor;
10. Flexible height and wide changeable with packet size
Application:
1) Sealing for plastic film/bags in polyethylene material or in polyethylene &
polyolefin compounds material, etc
2) Widely used in cosmetic, drinks, chemical, medical, food industry etc, which
   can highly improve productivity and product quality.
Packaging including:
main machine x 1pcs
fuse x 3pcs
user manual x 1pcs
quality card x 1pcs
Others:
Lead time: within 3 days
Warranty: one year for whole machine, life time technical support
packaging: strengthen carton and foam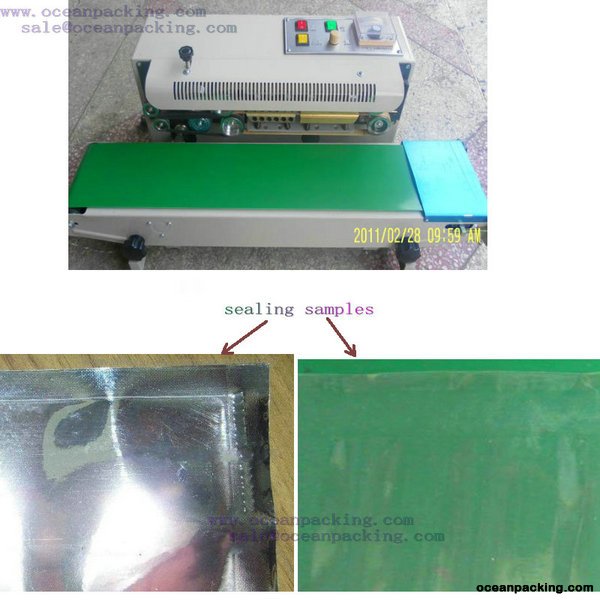 Our main business/products:
1) aluminum foil induction sealing machine including manual sealing machine for small business/home business, tabletop continuous sealing machine medium factory, automatic sealing machine for production line. Our sealers are with high sealing quality which are widely used to seal PET bottles, PP bottles, PVC bottles, PE bottles, HDPE bottles, plastic bottles, glass bottles, etc in cosmetic, drinks, chemical, medical, food industry etc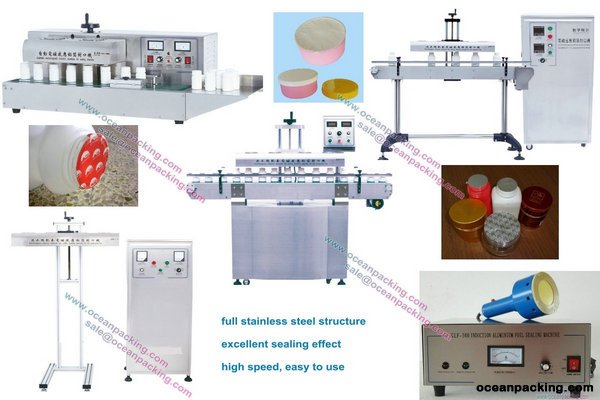 2) plastic film/bags sealing machine including handheld sealing machine and pedal type sealing machine for small/medium factories, automatic continuous sealing machine for big factories. These machines are with good sealing effect but in low price which are widely used to seal plastic film and bags in the food,cosmetic, chemical, medical fields etc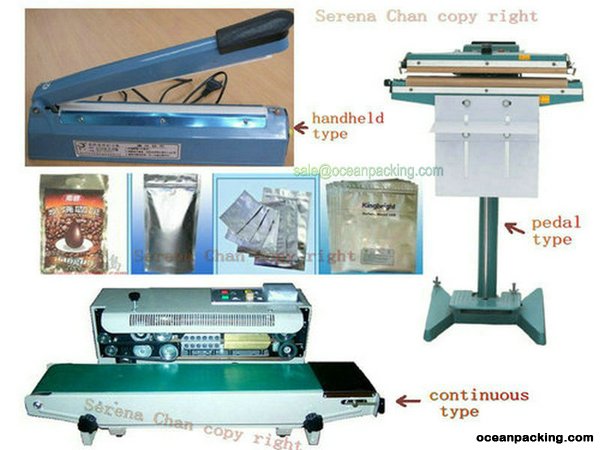 3) liquid/paste filling machine such as gear pump liquid filling machine, pneumatic semi automatic paste filling machine, automatic filling machine. They are suitable to fill water, beverage, oil, ink, lotion, shampoo, sauce, jam, gel, cream, etc in the field of cosmetic, drinks, chemical, medical, food, etc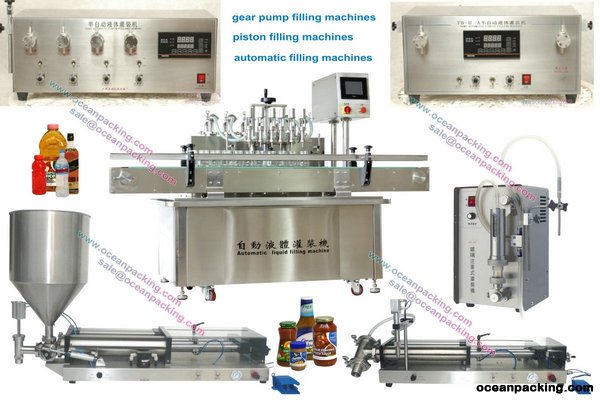 4) self adhesive labeling machine like semi automatic labeling machine and full automatic labeling machine which can label all round objects such as bottles, jars, cans, etc and all plane surfaces such as box, bottles, cards, etc. in cosmetic, drinks, chemical, medical, food industry etc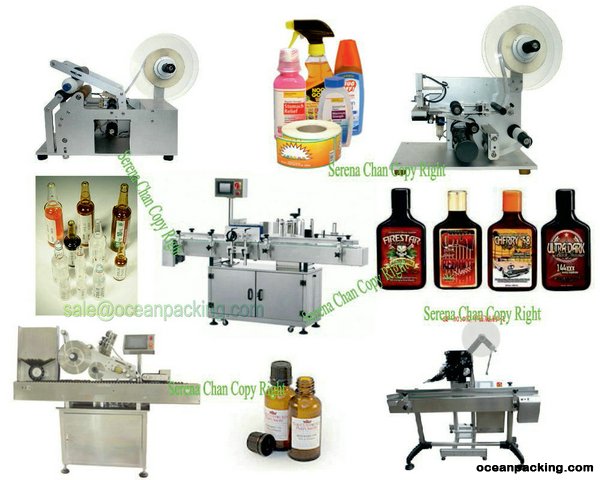 5) plastic lids capping machine including semi automatic capping machine and full automatic labeling machine which can highly improve the productivity and product quality in capping bottles, jars, atomizers etc in the area of cosmetic, drinks, chemical, medical, food etc.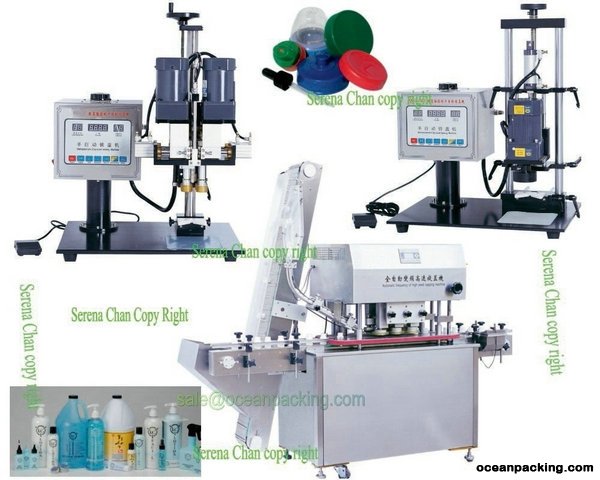 Why choose us:
Guangdong Oceanpacking Co., Ltdis a leading factory in packing machines industry. We produce various packing machines including filling machine, labeling machine, sealing machine, capping machine, conveyor and aluminum foil sealing material etc. Relying on professional technologies, satisfactory services, innovative concept and practical attitude, we specialize in producing and marketing of all kinds of packing machines, as well as management & cooperation. More about us and our products please do not hesitate to contact us.